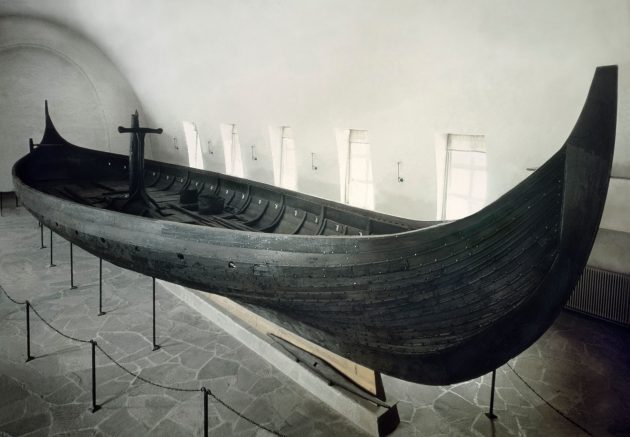 Photo : ©UiO
Un bateau Viking en 3D ? Ça existe ! Amandine Colson, en séjour de recherche au Musée des bateaux Vikings, vient nous expliquer comment les technologies 3D sont utilisées par les conservateurs et restaurateurs des bateaux.
3D technologies for ships – whAT for ?
The development of 3D technologies enables the world to reach new goals. In the automotive industry, quality management benefits from the three-dimensional visualization of manufactured elements. These applications are also used step by step in the Cultural Heritage field. For now, Archaeology has benefit from laser scanning and image-based 3D modelling mainly to document objects and sites, but also to disseminate new discoveries to the public and the decision makers.
Currently the restorers are taking the same path and realize that such tools can be adapt and useful in the field of Conservation-Restoration.
Since 2014, the German Maritime Museum, research Center and member of the Research Association Leibniz, started to test different methods of a 14th century wood vessel: the "Bremen Cog". The medieval ship is 24m long and stands since 2000 in the exhibition after 18 years of conservation. Although the conservation has been completed for 17 years, the ship is still under surveillance due to deformation occurring on the hull. A monitoring protocol has been developed together the engineers from the University of Applied Science Jade in Oldenburg (DE), but this first milestone took over 3 years to be achieve.
In 2017, a consortium of research institutes, museums and universities brought together experts from Archaeology, Applied Mechanics, Conservation, 3D Modelling, Conservation Science, Geo-Information and Information Technologies from six different European countries to discuss these issues. The new founded working group "Monitoring of Preserved Ships" (MoPS) connects all specialist together and gave a framework to the cooperation between the German Maritime Museum in Bremerhaven and the Viking Ships Museum in Oslo. Thanks to a grant from the German Academic Exchange Service, a research stay in Norway was financed in order to share the experience of both institutes and give support for the new museum project in Oslo.
About Amandine colson
Amandine Colson graduated in 2009 with a Master's degree in conservation-restoration of cultural heritage from the École de Condé, Paris, France. She has been working for the German Maritime Museum in Bremerhaven, Germany, since 2013 and as a Ph.D. candidate since 2016. Originally a specialist in the conservation of archaeological objects from underwater context, her participation, since 2014, in European Cost-Action COSCH (Colour and Space in Cultural Heritage) resulted in her active participation in building up a dialogue between the spatial and spectral fields and conservation-restoration, and assessing the needs of professionals from her own field. Between 2014 and 2016 she was coordinating the COSCH case study of the Bremen Cog and went on to conduct doctoral research into deformation monitoring of large-scale cultural heritage objects.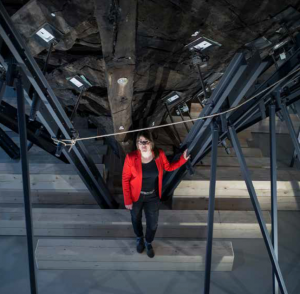 Photo : ©German Maritime Museum, 2017
Come to the Club Science conference !