What is part of our surroundings? Buildings, nature, concrete, landscapes… All the different aspects of our environment make the theme of this first edition of EARTHLY VISIONS: European Film Selection at SALT in Oslo.
The EUNIC Cluster in Norway (European Union National Institutes for Culture), a group of European embassies and cultural institutes, is proud to present this event to put forward high quality films and documentaries from all around Europe. 
Join us at Salt Art&Music every evening from September 13th to 16th for EARTHLY VISIONS: a European Film Selection.
The French film : Tomorrow by Cyril Dion and Mélanie Laurent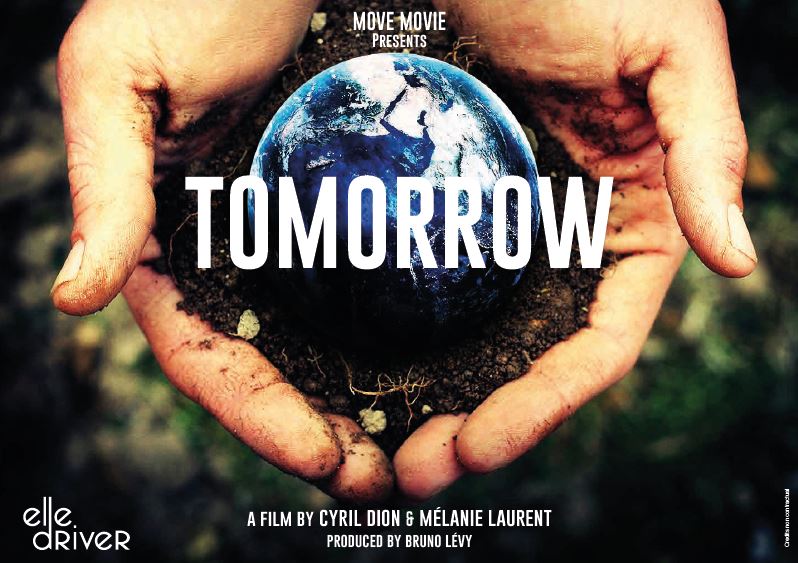 Synopsis : With humanity threatened by the collapse of ecosystems, journalist and NGO director Cyril Dion and actor and filmmaker Mélanie Laurent head out across the world, with a small film crew, in search of a solution that can save their children. Based on the most successful experiments in all sectors (agriculture, energy, housing, economics, education…) they are going to attempt to write a new story about what could happen in the future. Only by elaborating this vision will enough of the planet's inhabitants be enlisted to build a new society; just like what the dream of "progress" inspired in the 20th century.
See the full program below from 9 different countries:
13th September
Opening reception
18.00 Embassy of Portugal presents Batida de Lisboa
20.00 Italian Cultural Institute presents Breathing Wood, Beyond Xylella
14th September
18.00 Finnish-Norwegian Cultural Institute presents Walk the Tideline
20.00 Institut Francais presents Demain
15th September
18.00 Embassy of Belgium presents A Positive World
20.00 Embassy of Ireland presents Song of Granite
16th September
18.00 Embassy of Hungary presents The Plastic Cup: The Official Story of the Plastic Pirates
19.00 Embassy of Poland presents Black Mud
20.00 Embassy of Slovenia presents Playing with Concrete, Port of Mars and Fire in the Alps
The event is free, but booking is mandatory on Salted.no
This event is supported by the Delegation of the European Union in Norway.
EUNIC – European Union National Institutes for Culture is Europe's network of national cultural institutes, with 36 members from all 28 EU member states. EUNIC members join together in over 100 clusters worldwide to collaborate on common projects. EUNIC's mission is to build trust and understanding between the peoples of Europe and the rest of the world through culture.