In 2023, the Institut français de Norvège (IFN) supported the participation of two young researchers in the Arctic Frontiers conference and its associated program, Emerging Leaders.
Arctic Frontiers is an annual seminar aimed at fostering dialogue between the scientific, political, and industrial spheres of the Arctic and promoting relations among different nations and ethnic groups from a pan-Arctic perspective. The 2023 event was held in Tromsø from January 30th to February 2nd under the theme «Moving North«.
Prior to the seminar, the Emerging Leaders program was organized for doctoral/post-doctoral students and young professionals. The selected candidates attended conferences, cultural events, and social activities with experts from various fields related to the Arctic's environment, security, and economy. This provided them with the opportunity to network and present their work.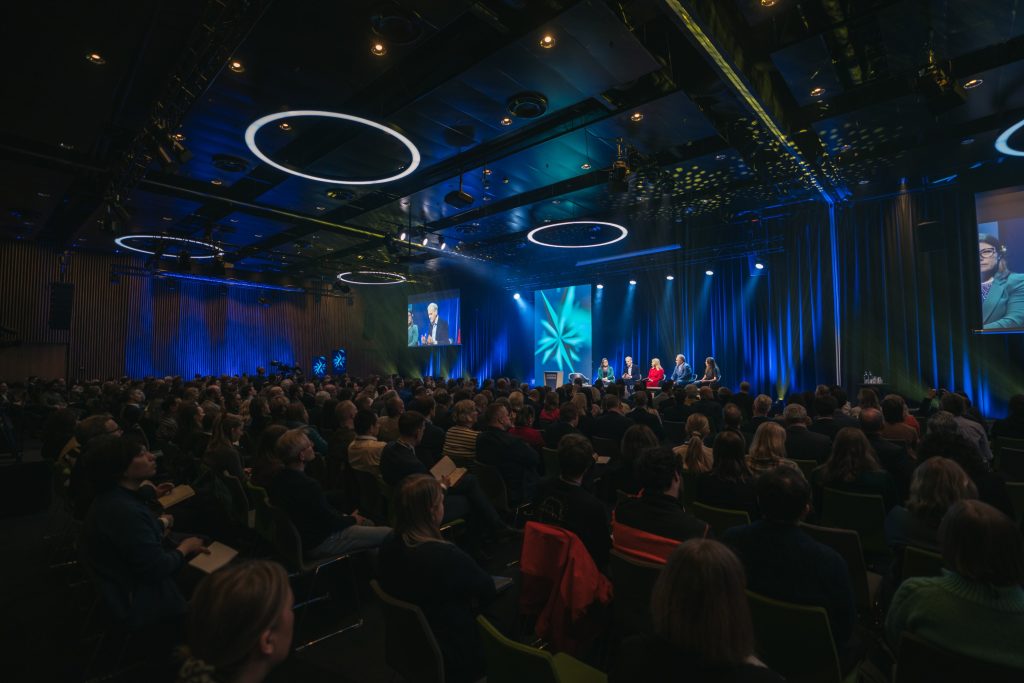 Our two 2023 laureates, Sophie Hou and Léa Ricard, shared their experiences of this unique opportunity to meet numerous individuals engaged in Arctic issues from the political, scientific, and non-governmental sectors. Despite their different backgrounds, Sophie and Léa are sharing a similar interest in the Arctic, and they were able to exchange and confront their viewpoints with many passionate individuals, expanding both their professional and social networks.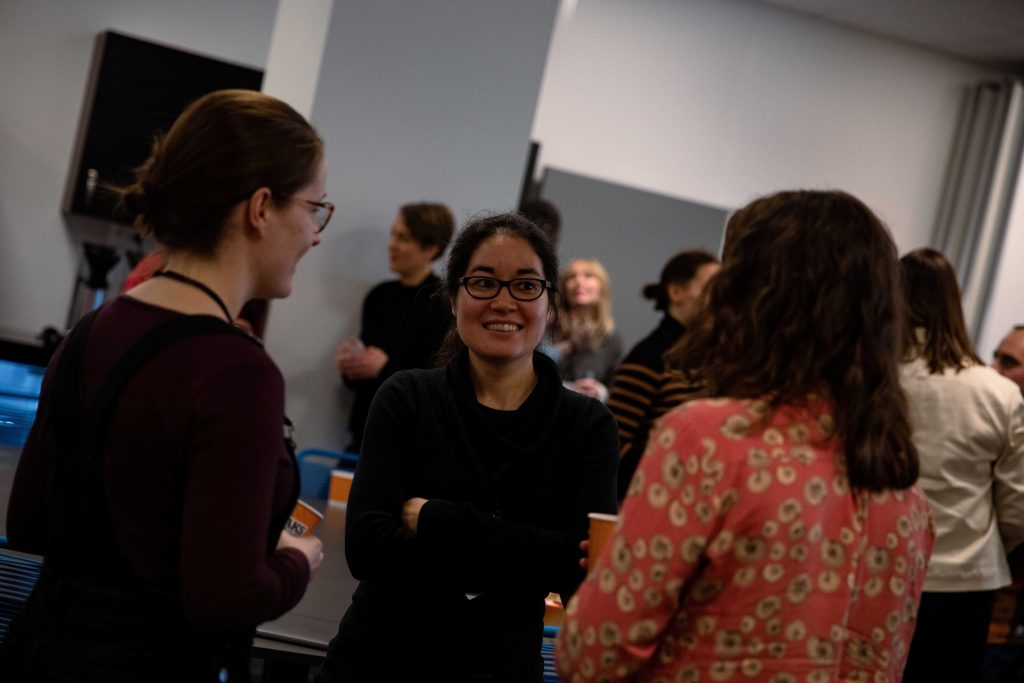 Sophie is an associate professor in geography at the University Paris 1 Panthéon-Sorbonne and at UMR 8586 PRODIG (which is the Research Center for the Organization and Dissemination of Geographic Information at CNRS). Her master's and doctoral research focused on energy issues in Russia, specifically Eastern Russia (Eastern Siberia and the Russian Far East), using a political geography approach. Recently, her research has extended to the Arctic regions of Russia and Scandinavia, in connection with the challenges of energy transition.
Her participation in the Emerging Leaders program and Arctic Frontiers conference was made possible through the scholarship awarded by the Institut français de Norvège. This event met all her expectations: to discuss with Arctic specialists, expand her network, and encounter diverse perspectives to develop her research ideas:
«I found this program particularly interesting because it brings together individuals from diverse backgrounds, from both research and non-research world, who are sharing varying degrees of interest in the Arctic. This widens the perspectives on environmental, social, economic, and political issues in the Arctic, as well as research challenges. Additionally, this year's central theme was the 'Green Shift' in the Arctic, which appealed to me. I was very curious to see how other participants and speakers in the program would approach these topics. I hoped to meet and hear from actors who are sometimes not easily accessible.»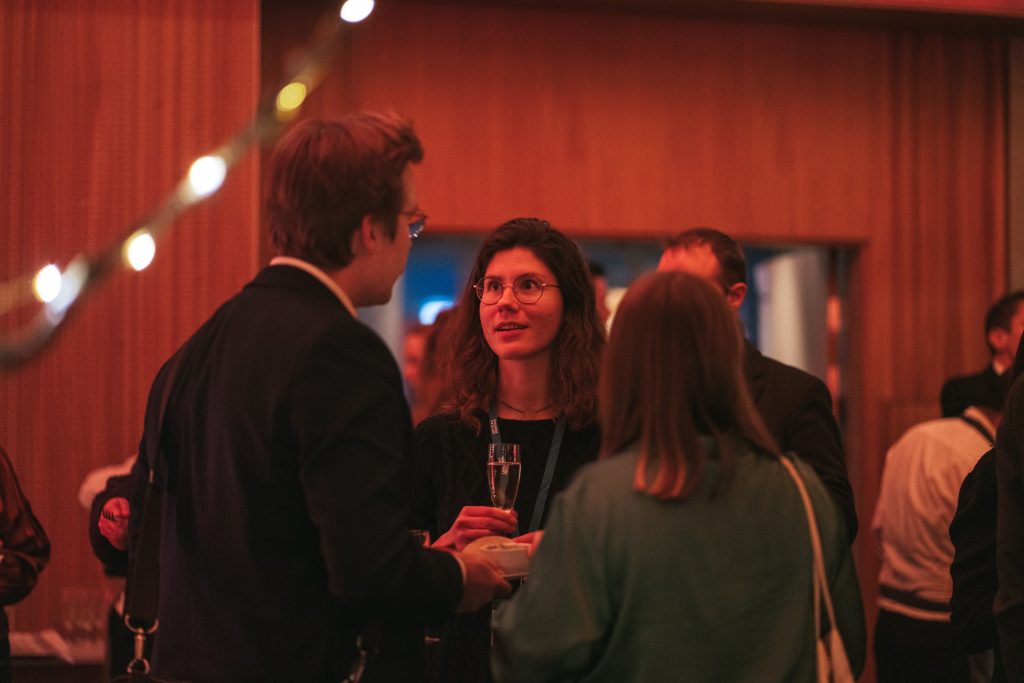 Léa is a Master's student in «Ecological Transition, Risks, and Health» at Science Po Toulouse, conducting her final internship at the Arctic Economic Council (CEA). Her interest focuses on the role of scientific expertise in shaping public policies related to the environment – in short, she is interested in scientific diplomacy.
Thanks to the IFN's scholarship, she was able to attend Arctic Frontiers conferences closely related to her thesis subject. Léa rightly questions the role of scientific research in French Arctic diplomacy and in what way it represents a tool of legitimacy for governing the region. The conferences enriched her theoretical research with the complex reality presented by stakeholders. She observed how dialogues occurred between political and scientific disciplines, which also interested her for her internship at CEA. For Léa, the key aspect of Arctic Frontiers is the networking opportunity:
«I believe what I will primarily remember from the conference is the encounters. It is indeed a unique opportunity to meet numerous individuals committed to Arctic issues, coming from political, diplomatic, non-governmental, and scientific spheres.»
If you are interested in experiencing Arctic Frontiers in 2024, applications for the scholarships offered by the Institut français de Norvège will open in November 2023! In 2024, the conference will take place from January 29th to February 1st in Tromsø and will be centered around the theme: «Action and Reactions«.