The EUNIC (European Union National Institutes for Culture) cluster in Norway is looking for 20 writers and writers-to-be to take part in free writing workshops from May to December 2023 in Oslo!
This opportunity will allow you to:
To participate in face-to-face meetings with accomplished European writers;
To get to know contemporary trends in different literatures;
To become inspired for a creation of your own!
Check the provisional schedule below to get an idea of what to expect!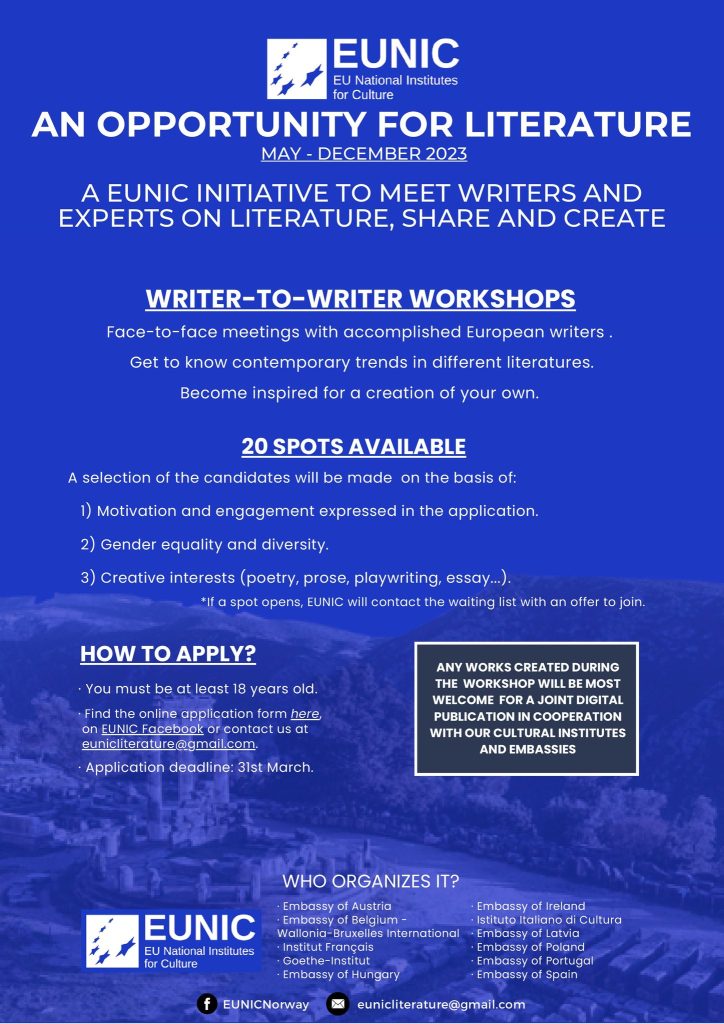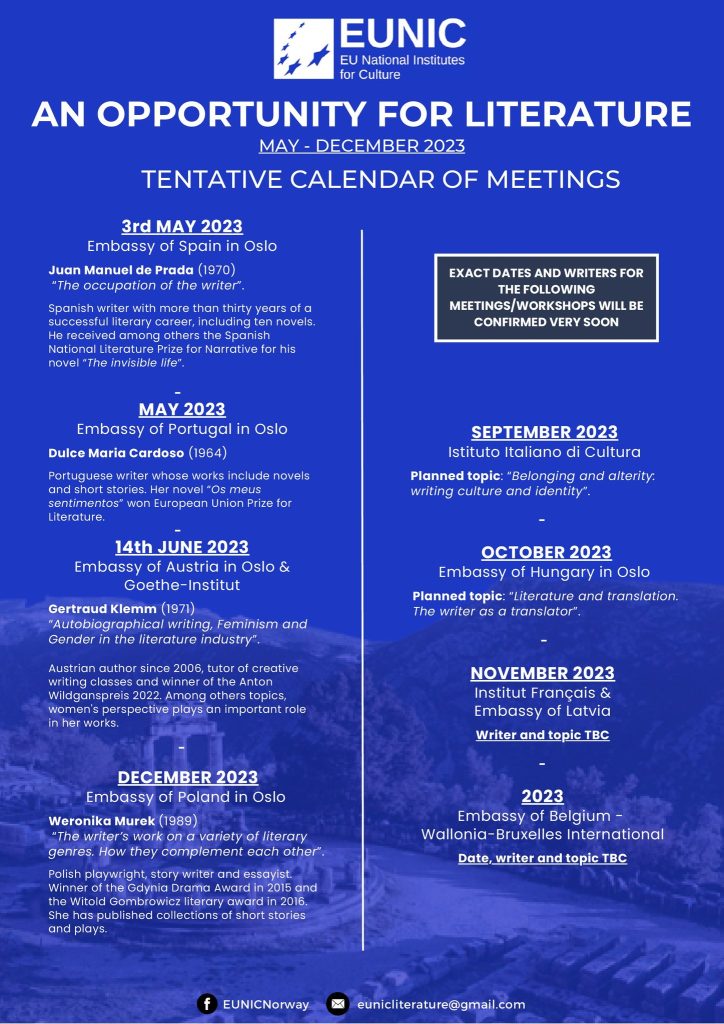 The selection of the candidates will be made on the basis of:
Motivation and engagement expressed in the application;
Gender equality and diversity;
Creative interests (poetry, prose, playwriting, essay, etc.).
How to apply?
Follow EUNIC Norway on Facebook for more information!